Waste Transportation
Powerclean Industrial Waste Transportation and Waste Disposal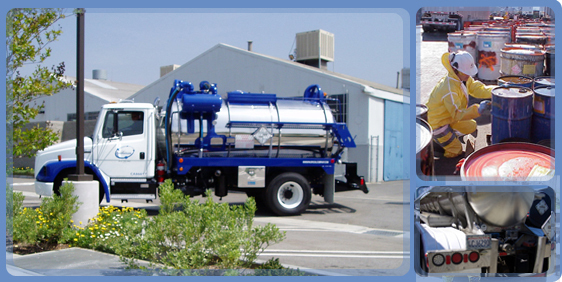 Power Clean Industrial Services meets the highest standards for safe and efficient handling of your waste transportation and waste disposal needs. Our waste transportation services help you comply with the ever changing EPA, OSHA and DOT regulations for waste transportation. We provide the most environmentally responsible, legal and cost-effective waste transportation available.
When possible and practical, we will recycle, reuse or even secure "beneficial use" options for waste materials that have value to other industries. This can help reduce your waste transportation costs. Power Clean Industrial Services will assist with the cumbersome tasks of labeling, manifests and waste profiles for waste transportation. Our tracking systems assure that you are in compliance every step of the way.
We work with clients of all sizes from industry to government. Whether you need waste transportation, waste disposal or both, we work hard to provide cost-effective services to manage every aspect of your waste transportation and waste disposal needs.
Our waste transportation professionals can handle:
Baled or loose solid waste
Liquid waste and sludges
Construction and demolition debris
Friable and non-friable asbestos
Contaminated soil
Soiled uniforms
Many other non-hazardous and hazardous materials
Our experienced crews are expertly trained to safely and efficiently handle all types of waste transportation and waste disposal. Safety is always a key concern. We make sure our crews have the best personal protection and transportation equipment along with extensive and expert training.
Our waste transportation and waste disposal services include:
Roll-off containers for demolition, sludge and other materials. We even handle your custom designed containers Delete period
Any sized load from full truckloads to less-than-truck-load (LTL) service
Dock or ground level pick up with lift-gate service when needed Delete period
Bulk hauling via our bulk tankers, pneumatic trailers, pumper trucks or vacuum trucks Delete Period
For the best in waste transportation or waste disposal and all industrial cleaning contractor and environmental services, call Power Clean Industrial Services. Power Clean meets all OSHA and environmental regulations for its industrial cleaning contractor services. Our mission is excellence in training, safety, response time and the environment, bringing an exceptional value to every customer.